Difference Between Bridal Makeup And Regular Makeup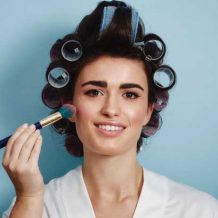 In recent years, the makeup industry has undergone several shifts, one of the new entrants to the world of beauty is airbrush makeup.
People are skeptical about plunging into airbrush makeup, however, as they do not have much information about the same thing.
If you are on the fence of opting for airbrush makeup or regular wedding day makeup, you have come to the right place. You will determine what is the difference between bridal makeup and regular makeup.
Why Pick Makeup Airbrush For Wedding?
Regular makeup takes advantage of liquid foundations, traditional brushes etc. Regular make up brings out the fabulous side of you when applied with the right techniques.
However, the world of better cameras came along with technological advancement which makes it a point to capture every single detail.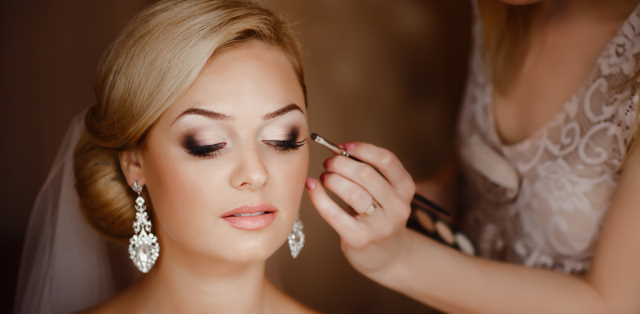 And models were being scrutinized for the numerous blemishes and scars that seemed to surface in HD camera images. That was when Airbrush Makeup came into the scenario.
Hire the best makeup artist for your wedding to look stunning on your special day. This new technique involves the use of an air gun, loaded with airbrush ready makeup that will give you a perfect look that even an HD camera cannot take apart.
An experienced airbrush wedding makeup artist can give you a smooth look which will in no time turn you into a diva.
So if you are a bride on her wedding day who wants to look her best, the airbrush makeup is the best way to get there.
Regular makeup vs bridal makeup helps to immortalize your wedding day's special memories. If you want to look perfect in every picture, your best bet is to make up the airbrush. Years later, when you look at these wonderful memories, you will still admire yourself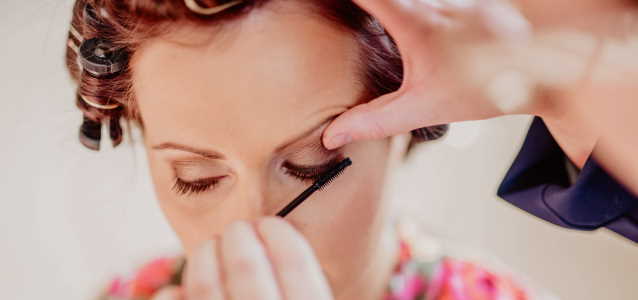 Here are a few advantages to choosing airbrush wedding makeup
Make-up airbrush is highly lightweight compared to standard machining. This makes it the ideal choice for weddings of long duration.
An essential aspect of any wedding is getting the bride ready on time. Airbrush makeup will help speed up the process because it will be very easy to apply and finished in the shortest possible time.
If you do not use makeup in your daily life, it can be a burden to carry a heavy makeup on the wedding day. Airbrush makeup is best suited to make up for newbies, since its lightweight formula is suitable for all.
Airbrush makeup is long lasting making it extremely popular with brides who want to look fabulous until the very last minute. In addition, the makeup does not rub off on your fancy lozenges too, making it a win-win.